Top 551-600 Web Development Programs (from 3929 category titles)
Order programs after downloads or name (currently are listed after downloads)


551) OneWorldStore 1.030
OneWorldStore™ a free complete and easy-to-use ecommerce solution

---
552) Best Keywords Finder 1.2
Find popular search engine keywords for your webpage

---
553) SiteMaster 3.006
Web development packages for developers, individuals and small business

---
554) Webformer 6.1
A powerful web page editor including a fully-featured editor to give you full control over your code, a full-blown web-server powered preview allowing you to preview CGI scripts as well as static web pages, and a vast array of time saving functions

---
555) Valentina Office Server 4.1
OLAP ready, high performance vertical SQL database server with visual reporting.

---
556) Keyword Page Generator 2005.03.11 (13)
No longer be limited to just targeting a few keywords with your web site.

---
557) EZGenerator Website Builder 2.0.59
EZGenerator Websitebuilder is an easy to use but powerful website building tool

---
558) 1 Cool Flash Banner Tool 1.0
Animated Flash banner ads and animations using a simple step by step wizard

---
559) AdventNet QEngine WebTest 5.4
QEngine WebTest - Tools for Web Functionality testing & Web Performance testing.

---
560) CoffeeCup WebCam 4.1
Hook up your Webcam and put live images online in minutes!

---
561) Traffic Analyzer 3.1
Web Site Traffic Analyzer delivers lightning fast web site log analysis

---
562) Advanced Forum 1.02
Powerful full-featured forum for your web site.

---
563) Pixel Ruler 3.10
Know the exact size and pos of any element

---
564) Unifier 2.3
Convert a batch of Text / HTML Files to Unicode char encoding

---
565) Web Link Validator 4.7
A powerful site management and link checker tool for webmasters.

---
566) Htpasswd Generator 2.2
Password protect web folder and website with .htpasswd and .htaccess files.

---
567) Scripts Encryptor (ScrEnc) 3.0.2.1
Obfuscation/Descrambling of HTML, JavaScript, C/C++/MFC, Windows Script Encoder.

---
568) Meta Tag Promoter 1.1
Get a professional and handy tool for building and editing Meta tags

---
569) Web Thummer 1.0
Web Thummer is a Web site capture tool that outputs any size JPG file.

---
570) Web-Design-Toy 101
Easy way to learn HTML, displays result as you type for instant feedback

---
571) WebWatchBot 3.0
Website Monitor Software for Websites and IP Devices with Charting and Reporting

---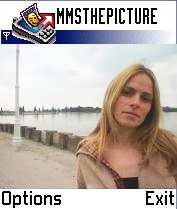 572) MMSThePicture 1.0.0
Just one click to make and send a Picture with MMS

---
573) Excel Web-stream 2.25
CGI-script allow to read any MS Excel file on server and return the html-content

---
574) dhtmlxToolbar 1.0
Cross-browser/multiplatform JavaScript Toolbar with rich API and XML support

---
575) IconFind Categorize 1.0
Organizes web sites and increases value/relevance of search results.

---
576) Alert Post-A-Board 3.0
Create and offer Web Message Boards. No Scripting, No HTML required.

---
577) Visual Menu 0.8b.0.8c
VisualMenu is a cross-browser, client-side DHTML menu builder

---
578) Webstyle 4
A quick and easy way to produce quality graphics and photos for the web

---
579) CSV to XML Export & Convert Software 7.0
Convert CSV files into XML files.

---
580) Site Tracker 1.15
Monitor the visits from search engines and other third party sites.

---
581) BestAddress HTML Editor 2006 Professional 9.2.1
Create, upload and maintain your website with visual and code editing modes.

---
582) SoftSite Pro 1.0
SoftSite Pro v1.0 is a multi-browser compatible perl script.

---
583) PrayerWall 50611-1348
This script is great for churches: put a prayer wall up on your web site.

---
584) Zoom Search Engine 4.2
Add a custom search engine to your website or intranet, or CD-ROM

---
585) Submit Attack 3.0
With Submit Attack you will get a guaranteed listing for your site on search engines and directories

---
586) SD-Book 1.0
SD-Book v1.0 is an easy to use and generic electronic book publishing system.

---
587) Active LogView 2.08
Very small full-featured server-side log analysis program.

---
588) WebHare Lite 1.02
Create and publish websites from Word documents

---
589) AFU Plugins 30214-1141
These scripts combine with Auto FollowUp.

---
590) DHTML Menu Builder 4.5.008
Create professional-looking pull-down menus for your Web pages without writing a single line of code

---
591) FeedForAll 1.03
Easily create, edit and publish rss feeds and podcasts with software.

---
592) Localizer 1.0.1.2
Localizer adds internationalization to your ASP.NET Web Forms.

---
593) ECTI 1.5
Create demonstrations, simulations, help, support, learning docs for web/CD/DVD.

---
594) Phantom Cloaker 1.2
Phantom Cloaker A Search Engine Optimization Software That Can Stand On The Shoulders Of The Giant's That Walked Before It! Get #1 Search Engine Rankings @ Phantom Cloaker

---
595) SWISS Software 1.0
Secure standalone webbased network scanner server.

---
596) #1 ACE Meta Tag Generator 1.4
Generates 10 different meta tags with 100's of possible combinations plus includes a javascript redirect and a meta refresh redirect

---

597) WebQuiz 1.2.0
WebQuiz is a program to solve quizzes online on the Internet or on a Intranet.

---
598) WinProxy Secure Suite 6.0
WinProxy 6.0 Ultimate Internet Security Suite- firewall, antivirus, antispam,

---
599) smc WebStore Lite 2.03
Shopping cart solution for up to 100 products and real time payment processing.

---
600) Light Pad 4.4
LightPad is a simple yet powerful editor designed for the webmaster.

---


Browse Pages: [1] [2] [3] [4] [5] [6] [7] [8] [9] [10] [11] 12 [13] [14] [15] [16] [17] [18] [19] [20] [21] [22] [23] [24] [25] [26] [27] [28] [29] [30] [31] [32] [33] [34] [35] [36] [37] [38] [39] [40] [41] [42] [43] [44] [45] [46] [47] [48] [49] [50] [51] [52] [53] [54] [55] [56] [57] [58] [59] [60] [61] [62] [63] [64] [65] [66] [67] [68] [69] [70] [71] [72] [73] [74] [75] [76] [77] [78] [79]