Top 3901-3950 Software Development Programs (from 6501 category titles)
Order programs after downloads or name (currently are listed after downloads)


3901) Spanish->English Database 1.0
Dictionary Database Spanish->English to integrate into your applications

---
3902) Relational Data Explorer 1.1
A tool to comfortably investigate dbms tables along relations defined by sql

---
3903) PDFDoc Scout 1.21
Library for royalty-free PDF generation in VB, C#,.NET, ASP and ASP.NET

---
3904) PDF In-The-Box ActiveX 3.02
An ActiveX control to create PDF documents programmatically. Free deployment!

---
3905) .Net Chart Control 5.3
Chart control creates 40 2D/3D chart for .NET 3.0 WPF applications.

---
3906) FileCarver Demo 1.1
Powerful binary file editor for working with files in user-defined formats.

---
3907) SQLStomper 1.0
SQL Database Explorer, a SQL Statement Generator, a Database Query Tool

---
3908) PowerPoint Viewer OCX 3.1
PowerPoint ActiveX enable you to create and interact PowerPoint document rapidly

---
3909) VB.Net to J# Converter 1.0
VB.Net to J# Converter add-in for Visual Studio 2003.

---
3910) MySQL Turbo Manager Free Edition 3.7
MySQL Turbo Manager is tool for MySQL Database administration and development

---
3911) conaito PPT2Flash SDK 1.5
conaito PPT2Flash SDK for developer of professional PowerPoint-to-Flash solution

---

3912) ASP Printer COM 2.1
Print your reports, Text, RTF, PDF and HTML files from any programming language

---
3913) FingerCell EDK Trial 2.0
Embedded fingerprint identification SDK, library, source code and hardware

---
3914) PrecisionID Data Matrix ActiveX Control 1.3
PrecisionID Data Matrix ECC200 ActiveX Control for Access, Excel and VB.

---
3915) MoneyToys Future Value Calculator 2.1.2
Savings Calculator which can be easily installed on your website.

---
3916) .NET Win HTML Editor Control 3.2
HTML based Rich Text (WYSIWYG) Editor Control for .NET Windows Applications.

---
3917) Aspose.Words for .NET 4.1.0.0
Aspose.Words is a .NET component to Write, Modify and Read a Word document.

---
3918) Aspose.iCalendar for .NET 1.2.3.0
Aspose.iCalendar is a .NET component to manage schedules.

---
3919) Aspose.Editor for .NET 1.1.0.0
Aspose.Editor is a Word Processor Control for Windows Forms.

---
3920) PostgreSQL Import Multiple Text Files Software 7.0
Load many text files (or csv files) to your PostgreSQL database.

---
3921) MoneyToys Simple Loan Calculator 2.1.1
Loan Calculator for your web site.

---
3922) PPT2Flash 1.4
conaito PPT2Flash SDK for developer of professional PowerPoint-to-Flash solution

---
3923) CaptureAPI 1.2
screen capture API,image manipulation API,easy to integrate in your product.

---
3924) ActiveX HTTP Download Control 3.02
Support BreakPoint download,a client ActiveX control easy to realize the download batch files from internet/intranet

---
3925) SQLWriter 1.5.0
SQLWriter is a powerful SQL script editor for almost all kinds of Database

---

3926) CreateInstall Light 4.6.5
Convenient and intuitive installer for creating top quality installation packs.

---
3927) HTTP Image Upload ActiveX 5.0.0.6
Image Upload Component, A Powerfull solution for your sites to upload thousands of images

---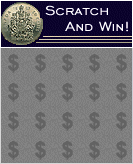 3928) AScratchNWin Scratch and Win 2.0
AScratchNWin! is an exciting new product for scratch and win games!

---
3929) ImageProperties .NET 1.0
ImageProperties .NET component for working with image meta data(EXIF properties)

---
3930) USB Monitor 3ML Lite 5.03.00.1051
USB Data Capture Utility, Software Protocol Analyzing Tool for Developers

---
3931) Help Generator for Microsoft Excel 3.0
Help and user documentation generator for Excel

---
3932) DC Dynamic Report Software 1.0
DynamicReport is a COM based component that generate HTML Report with ease

---
3933) USINGIT Javascript Collection Vol.2 Software 1.0
Special packages are combination of several powerful Javascript tools with one

---
3934) PDF DocuReader 4.0
PDF-BenutzerhandbĂĽcher und Hilfe in eigener Software lesen und darstellen

---
3935) DB Elephant My SQL Converter 1.1
Converts My SQL to dbf, xml, csv, txt, sql. Creates reports in xls, doc, html

---
3936) ECO for VisualStudio 4.0
ECO is a tool for creating model driven, multi layered applications

---
3937) Visual Paradigm for UML (Personal Edition) for Linux 5.2
UML CASE tool - UML diagrams, use case modeling, reverse engineering and more...

---

3938) Code Chameleon 2.0
Easily format, optimize, cleanup and edit source code and web pages.

---
3939) EASendMail SMTP Component (.NET Edition) 4.7
SMTP component (.Net edition) for sending email using the SMTP/ESMTP protocol.

---
3940) Code Library for VS.NET (SQL Server/MSDE) 2.3
Helps you to easily find and use the code snippets.

---
3941) Easy Pocket PC Installer 1.21
Easy Pocket PC Installer creation tool

---
3942) SoftwareShield System 2.4.10.17
Software Licensing and Copy Protection system for software developers (Win32)

---
3943) luntbuild 1.0.2
LuntBuild is a build automation and management tool

---

3944) HexTemplate 1.3b
HexTemplate is a tool for view of structured binary files in convenient format.

---

3945) DISLIN for Salford FTN95 9.0
DISLIN is a high-level scientific data plotting library

---

3946) Windows Std Serial Comm Lib for Xbase++ 5.0
Xbase++ component for RS232 or multidrop RS422/RS485 serial port communications.

---
3947) EMS Data Import 2005 for PostgreSQL 3.0
Import data from MS Excel, MS Access, DBF, TXT, CSV, XML files to PostgreSQL.

---
3948) SDE for Visual Studio (PE) for Windows 3.2 Professional Edition
Visual Studio UML plugin: UML diagrams, use case modeling, textual analysis...

---
3949) PKIBlackbox (.NET) 3.3
Add support for PKI (X.509 certificates, requests and CRLs) to your application

---
3950) SDE for IBM WebSphere (PE) for Windows 1.1 Profess
SDE for IBM WebSphere is a full-featured UML plug-in module for IBM WebSphere.

---


Browse Pages: [1] [2] [3] [4] [5] [6] [7] [8] [9] [10] [11] [12] [13] [14] [15] [16] [17] [18] [19] [20] [21] [22] [23] [24] [25] [26] [27] [28] [29] [30] [31] [32] [33] [34] [35] [36] [37] [38] [39] [40] [41] [42] [43] [44] [45] [46] [47] [48] [49] [50] [51] [52] [53] [54] [55] [56] [57] [58] [59] [60] [61] [62] [63] [64] [65] [66] [67] [68] [69] [70] [71] [72] [73] [74] [75] [76] [77] [78] 79 [80] [81] [82] [83] [84] [85] [86] [87] [88] [89] [90] [91] [92] [93] [94] [95] [96] [97] [98] [99] [100] [101] [102] [103] [104] [105] [106] [107] [108] [109] [110] [111] [112] [113] [114] [115] [116] [117] [118] [119] [120] [121] [122] [123] [124] [125] [126] [127] [128] [129] [130] [131]