Top 1651-1700 Software Development Programs (from 6501 category titles)
Order programs after downloads or name (currently are listed after downloads)


1651) NUCEM Spam Terminator 2.0 2.0
The only complete solution to spam for Microsoft Outlook 2000/2002(XP)

---
1652) PBBalloon 1.7
Create Balloon Messages under ANY Windows ActiveX

---
1653) Siberix Report Writer 9.4
Advanced PDF and XPS oriented reporting solution for .NET Framework 2.0

---
1654) Actual Web Album 1.6
Actual Web Album allows you to create a professional html gallery

---
1655) Balloon Tooltips .NET 2.0
.NET component provides control ToolTips.

---
1656) Binding Properties for GtkAda 0.9.1
Extension of GtkAda GUI toolkit for binding together properties of objects.

---
1657) NCD Device Development Lib 1.0
NCD relay controllers offer computer control from the RS-232 serial port

---
1658) SDE for IntelliJ IDEA (PE) for Linux 3.2 Professional Edition
IntelliJ IDEA UML tool: UML diagrams, diagram export - SVG, PNG, JPG, and more

---
1659) SDE for JBuilder (SE) for Windows 3.2 Standard Edition
UML modeling Plugin for JBuilder: UML notation support, code generation,...

---
1660) SDE for JDeveloper (CE) for Mac OS X 3.2 Community Edition
UML modelling tool for JDeveloper: UML OO CASE tool - OOA, OOD, OOP, ...

---

1661) VisionLab VC++ 4.5
VC++ Basic Computer Vision Library. Motion, and Image recognition.

---

1662) Webmaster's Toolkit 1.71
Toolkit for measuring sizes and eyedropping of everything display on the screen.

---
1663) FlyGrid.Net 1.5.3.4
Fast, easy to use and affordable Datagrid/Tree/List control

---
1664) AVSD OEM 2.4
Easy program interface for work with virtual serial ports.

---
1665) Oxygen Mobile ActiveX Control 3.0
The developer tool for providing an access to various Nokia phone capabilities.

---
1666) Software and Order Administration 3.8.0.2
A toolkit for software and order administration

---
1667) ThemeEngine 7.00
The library of components which allows to add themes to application

---
1668) gfx2swf 2.5
Convert any animated Gif to the Flash™ format

---
1669) PDFtoolkit VCL 3.0
PDF document management, modification, viewing/printing and organization VCL

---
1670) Karamasoft UltimateSitemap - ASP.NET server controls to build a sitemap of your website, and to generate the navigation path (breadcrumbs) on your web pages. 2.0
ASP.NET server controls to build a sitemap of your website.

---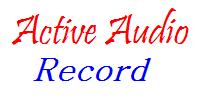 1671) Active Audio Record Component 2.0.2010.422
Activex Component, Record audio to wav, mp3, wma, ogg, vox, id3 tagging

---
1672) 010 Editor 2.0
The Professional Hex Editor. Analyze and edit any binary file, drive or process.

---
1673) 2d CAD Image 5
CAD Image DLL - ideal tool for VB, VC++, Delphi, C++Builder, .NET to view DWG

---
1674) PCLTrack Lite 1.0.6
Multi-user bug-tracking and monitoring - unlimited products, programs, types

---
1675) Base64 Encoding ActiveX 2.0.0
Free Base64 Binary Encoding and Decoding ActiveX Component

---
1676) OraSphere: Query Master 1.4
Fast multi-threaded SQL and PL/SQL tool with a library and an advanced grid.

---
1677) wodSFTP 3.5.2
SFTP Client provides secure file transfer functionality over any reliable data

---
1678) Apex SQL Code 2005.05
Apex SQL Code is a Rapid Application Development (RAD) Code Generation tool

---
1679) SwisSQL - Data Migration Tool 1.3
Supports Migration of Schema and Data across Oracle, IBM DB2, SQL Server, Sybase

---
1680) SannySoft Perl Editor 2006
If you code with Perl, you need this mighty feature-packed Perl ed

---
1681) ZylIdleTimer.NET 1.0
.NET component-helps you to take actions after a specified system-wide idle time

---
1682) axExplorerCombo 1.0
Add Explorer drive selection combobox functionality to your application!

---
1683) Xceed Chart for .NET 4.1
The common-sense .NET chart component for creating spectacular 2D/3D charts

---
1684) HFSK DB Server 1.0
DB Server gives your program the ability to Add, Query & Modify DB Records.

---
1685) Docklight Scripting 1.6
Automated testing tool for serial communication protocols (RS232/485 and others)

---
1686) JSOOP Library 1.0
The JSOOP Library enables you to create JavaScript classes quickly and easily.

---
1687) SELLIT Sales and Marketing 3.5
SELLIT Sales and Marketing Suite for Windows XP/2003/2000/NT/ME/9X

---
1688) SyncJEdit 1.0
SyncJEdit is a free,new,unique and advanced Java IDE, which contains many new tools, concepts and ideas

---
1689) Dynamic AutoComplete Tool 1.1.125.0
Improve usability of your WinForms application and save your users' time.

---
1690) ZylNMEAGenerator 1.25
NMEA Generator Delphi Component

---
1691) Instyler Ex-it! for Windows Installer 1.00
Create executables from Windows Installer files for distribution and packaging

---
1692) PowerClassProtect 1.0
PowerClassProtect is a java class file byte code protect tool.

---
1693) Demo toolbar for Outlook Express 1.0.
This demo program allows to add the toolbar into Outlook Express.

---
1694) DTM DB Stress 1.11.00
DTM DB Stress is a utility for database and db-applications stress testing.

---
1695) .NET Component for Yahoo! Site Explorer 1.0.0
Yahoo! Site Explorer API .NET Class Library for C#, VB.NET, ASP.NET

---
1696) AlterSourcing PopUp Control 1.0.0.0
Popup control allows for building custom context menus and popup windows

---
1697) dbdesc 1.4.1
DbDesc produces detailed documents describing the schema of your databases.

---
1698) DC Data Manger 3.1
navigate and manipulate your database records any way you want

---
1699) ResizeXtra 1.3.8
Intelligent control resizing and repositioning, form size restore for VB 6.0

---
1700) SDE for IBM WebSphere (CE) for Linux 3.2 Community Edition
UML Plugin for IBM WebSphere: UML diagrams, Rational Rose, XMI import/export,...

---


Browse Pages: [1] [2] [3] [4] [5] [6] [7] [8] [9] [10] [11] [12] [13] [14] [15] [16] [17] [18] [19] [20] [21] [22] [23] [24] [25] [26] [27] [28] [29] [30] [31] [32] [33] 34 [35] [36] [37] [38] [39] [40] [41] [42] [43] [44] [45] [46] [47] [48] [49] [50] [51] [52] [53] [54] [55] [56] [57] [58] [59] [60] [61] [62] [63] [64] [65] [66] [67] [68] [69] [70] [71] [72] [73] [74] [75] [76] [77] [78] [79] [80] [81] [82] [83] [84] [85] [86] [87] [88] [89] [90] [91] [92] [93] [94] [95] [96] [97] [98] [99] [100] [101] [102] [103] [104] [105] [106] [107] [108] [109] [110] [111] [112] [113] [114] [115] [116] [117] [118] [119] [120] [121] [122] [123] [124] [125] [126] [127] [128] [129] [130] [131]