Top 901-950 Software Development Programs (from 6501 category titles)
Order programs after downloads or name (currently are listed after downloads)


901) DTM Migration Kit 1.06.53
Migration Kit is a powerful yet simple data import, export and migration tool.

---
902) PDFBlackbox (VCL) 4.3
Add support for PDF security to your Delphi / Kylix applications

---
903) SecureBlackbox.NET 5.0
Add support for SSL, FTPS, HTTPS, SSH, PKI, SFTP, PGP, PDF to your application

---
904) MarshallSoft DUN Dialer for PowerBASIC 2.1
MarshallSoft Dialup Networking (DUN) Component for PowerBASIC. Ver 2.1.

---
905) PTracer 2.4
PTracer is a ActiveX Library for raster to vector conversion

---
906) ReFiT (Realtime File Transparency) 5.17
ReFiT the source analyzer, cobol I/O module generator and migration workbench

---
907) Mergemill 3.9
Generate static web pages from database and spreadsheets easily

---
908) BrightSword Designer 2.0
BrightSword Designer–Rapid Application Development(RAD)and Code Generation tool

---
909) Pad Magic 2005 2.4.0.5
With NextGen Pad Magic 2005, you can generate PAD files very easy.

---
910) Regular Expression Component Library for BCB5 3.1
Search and/or replace strings or files using regular expressions.

---
911) Cibersql Web Admin 1.0
Cibersql Web Admin is a high power web-based software application that allows companies to securely manage, develop and administer Microsoft SQL Server databases and MSDE over the internet

---
912) XLIST 2003
HEX / ASCII file display

---
913) Vivid Report Free for C++ Builder 5 2.0
Powerfull library of report design components for C++ Builder and Delphi.

---
914) Visual Paradigm for UML (Professional Edition) for Windows 5.2
UML CASE tool - UML diagrams, use case modeling, reverse engineering and more...

---
915) SmartVB6 2.0.1
Development tools for VB6 programmers created to build fast and robust code.

---
916) Cookesoft IssueTrack 2.0
Cookesoft IssueTrack: an Issue tracking tool providing a rich set of features

---
917) MistyChartNet 1.0
MistyChart is a Windows Form Chart component which has design time support form Microsoft Visual Studio 2002 and above

---
918) The Iron Heel 1.0
The Iron Heel describes the fall of the US to a cruel fascist dictatorship.

---
919) AdeptSQL Diff 1.90 Build 57
Database schema difference viewer and synchronization tool for MS SQL Server

---
920) SDE for JBuilder (LE) for Linux 3.2 Personal Edition
JBuilder UML CASE plug-in: UML diagrams - use case, class, deployment, ...

---
921) AxpDataGrid WebControl for ASP.NET 2.8.6
Highly automated editable DataGrid for ASP.NET. MS SQL, Access, Oracle

---

922) Alvas.CDBurn 1.0
Allows .Net to create applications that record files to the writable CD

---
923) MailBee IMAP4 5.4
Fast and easy-to-use component for accessing e-mail on IMAP4 servers

---
924) PDFtoolkit ActiveX/.NET 2.0
PDF document management, manipulation, and organization ActiveX/.NET

---
925) DBF Viewer and Editor for Linux
CDBF for Linux is a console DBF file viewer and editor with rich functionality. The most important features are: Keyboard macros Multiple files opening Working with selected cells Export information to different formats: TXT, CSV, SQL, HTML, DBF and more...

---

926) Auto Debug Professional 3.6
Auto monitor all API and COM Interface. A Best API Monitor tool.

---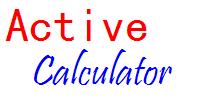 927) Active Calculator Component 2.0.2008.727
evaluate expression easily

---
928) NCache 3.2
Speed up .NET Apps with Clustered Object Cache and ASP.NET Sessions.

---
929) HelpStudio 3.5
HelpStudio is the fastest, easiest way to create and publish help systems

---
930) VBAcodePrint 6.13.92
Print VBA source code in color and export output to RTF ,PDF & HTM

---
931) NNTP Wizard ActiveX 3.0
NNTP Wizard is an ActiveX control that gives a programmer the power.

---
932) ProgressBar Ex 1.45
Emulate the Windows Xp Progress Bar Control With Color Customizable.

---
933) TheDatabaser 1.0
TDB represents a paradigm shift in the way database applications are developed.

---
934) jvider 1.7
Visual GUI builder tool for Java Swing applications and applets.

---
935) myphpbooks 1.1
Real world application that shows how to use MySQL with PHP.

---

936) RapidDriver 2.1.5.1
Toolkit for USB/PCI/ISA Hardware Programming and Debugging.

---
937) Javascript ContextMenu 1.0
creating context menu on web pages.

---
938) MayerSoft.Web.Controls.Spreadsheet 1.0
This ASP.NET server control creates a spreadsheet grid and enables formulas, numbers, text, labels and dates in cells.

---
939) Crystal FLOW for C++ 1.42
Crystal FLOW for C++, is extremely valuable for familiarizing with or reviewing C/C++ code

---
940) Statistics ActiveX 1.0
Provides different basic statistical measures, for example the (co)variance.

---
941) Kylix SMS ActiveX Control 2.5
Gives applications capabilities to communicate with mobile phones and GSM Modems

---
942) blueshell ADO Survey Kit 3.00.0013
bAsk is a new diagnostic toolkit for ADO programmers!

---
943) ClearImage PDF417 5.5
Read 2D PDF417 barcodes from poor quality TIFF, PDF, images, fax, microfilm

---
944) RSS Magic for .Net 1.02
Manipulate RSS feeds in .Net through familiar properties and methods.

---
945) VeriLook Standard SDK (Demo for Linux) 2.0
VeriLook Standard SDK. Face identification SDK. Works with web cam.

---
946) Catchysoft Report Generator 1.00.03
A free reporting tool for generating and printing reports.

---
947) ceWISE - Edelwise C Interface 1.0
The ceWISE Pro Interface; for task-to-task communication between VB and C

---
948) Enigma protector 1.12
Enigma protector - software protection tool, for application protection.

---
949) SDE for IBM WebSphere (CE) for Mac OS X 3.2 Community Edition
UML modelling tool for IBM WebSphere: UML OO CASE tool - OOA, OOD, OOP, ...

---
950) Tarma ExpertInstall 3.8.3108
Tarma ExpertInstall creates native and MSI software installers.

---


Browse Pages: [1] [2] [3] [4] [5] [6] [7] [8] [9] [10] [11] [12] [13] [14] [15] [16] [17] [18] 19 [20] [21] [22] [23] [24] [25] [26] [27] [28] [29] [30] [31] [32] [33] [34] [35] [36] [37] [38] [39] [40] [41] [42] [43] [44] [45] [46] [47] [48] [49] [50] [51] [52] [53] [54] [55] [56] [57] [58] [59] [60] [61] [62] [63] [64] [65] [66] [67] [68] [69] [70] [71] [72] [73] [74] [75] [76] [77] [78] [79] [80] [81] [82] [83] [84] [85] [86] [87] [88] [89] [90] [91] [92] [93] [94] [95] [96] [97] [98] [99] [100] [101] [102] [103] [104] [105] [106] [107] [108] [109] [110] [111] [112] [113] [114] [115] [116] [117] [118] [119] [120] [121] [122] [123] [124] [125] [126] [127] [128] [129] [130] [131]