Top 601-650 Software Development Programs (from 6501 category titles)
Order programs after downloads or name (currently are listed after downloads)


601) FTP Voyager Software Development Kit 13.0.0.1
The FTP Voyager SDKgives you easy, flexible, and powerful control over FTP.

---
602) Samaritan 2.0
Samaritan is a full featured and easy to use semi-wisiwig Windows help file editor, that allows you to compose WinHelp help files in an intuitive manner

---
603) IrisSkin 3.0
IrisSkin is the easiest-to-use .NET skin solution for Microsoft VisualStudio.NET

---
604) AniSprite 3.1
AniSprite is an advanced sprite animation library for Microsoft Windows

---
605) Anti Piracy Tools 2004 Professional 2.1
Protect software from hackers using this client-server based protection system!

---
606) AS HDGET WIN32 DLL 2.1
Win32 dll and static library to get HDD model,serial and revision number

---
607) Data Monkey G.D.H. 2.0.0
ETL / Database Administration application that works with ALL databases.

---
608) Movable Type .NET Class Library 1.0.0
Movable Type Class Library for Microsoft .NET (C#, VB.NET, ASP.NET)

---
609) SDE for JDeveloper (SE) for Windows 3.2 Standard Edition
UML modeling Plugin for JDeveloper: UML notation support, code generation,...

---
610) c-frame 2.4
A specialized 2D dimension IDE for C-language, cross platform structogram.

---
611) Fuzzy System Component (ActiveX) 1.0
Artificial Fuzzy System Component is designed for researchers in the fields of artificial control, it can be used to build artificial fuzzy systems

---
612) Navigation Panes 1.0.0
Attractive Outlook 2003 style navigation bar and header.

---
613) SQL Developer 1.0
Develop and execute SQL scripts with any DB: Oracle, MS SQL, DBF, Paradox, etc

---
614) ActiveSMS - GSM/GPRS ActiveX 1.0
ActiveX that allows you to send and receive SMS via GSM. It handles voice calls

---
615) tssTrayNotify 1.0
tssTrayNotify in an ActiveX / COM component that places a clickable icon in the system tray, while providing a popup 'balloon' style tool tip that instantly provides visual feedback for your users.

---
616) PadPlus 1.1
A Text, HTML and Programmers perfect editor, find anything, compare anything.

---
617) dtControls 1.0
dtControls is a control library packaged as a single OCX control.

---
618) SDE for IntelliJ IDEA (ME) for Linux 1.1 Modeler E
SDE for IntelliJ IDEA is an easy-to-use UML tool seamlessly integrated with IntelliJ IDEA.

---
619) ClearImage Barcode 1D Basic 5.3
ActiveX easily reads barcodes from any scanned or faxed image in VB C++ Delphi

---
620) Video/Audio Broadcaster ActiveX Control 1.0
video streaming , audio streaming activex

---
621) Macros Runtime 1.8
Macros Runtime enhances and expands your applications with scripting.

---

622) SMTP/POP3 Email Engine for dBase 5.0
SMTP/POP3/IMAP Visual dBase email component library to send and receive mail.

---
623) EMS MySQL Manager 3.1
State-of-the-art GUI tool for MySQL Server administration and development.

---
624) EasyMap VCL 2.2
EasyMap allows to create GIS without MapInfo, MapX, MapObjects, WinGIS etc.

---
625) PictureBox ActiveX Control With Inbuilt Zoom and Rotate 1.0
Picturebox ActiveX Control with inbuilt Zoom and Rotate functions.

---
626) DC Image Button 3.1
allows you to change button icons according to your user's mouse actions.

---
627) SDE for JBuilder (SE) for Windows 3.2 Standard Edition
UML modeling Plugin for JBuilder: UML notation support, code generation,...

---
628) SmartCodeWebControl 2.0
Add professional quality barcodes to ASP.Net applications

---
629) MSCPack for Windows 1.2
MSCPack is a collection of Miraplacid Scripting Components

---
630) PDF417 Barcode .Net Control 3.0
Add PDF417 2D barcode solution for your

---
631) AutoFlowchart 1.0
auto generate flowchart from sourcecode and export to Ms WORD

---

632) DISLIN for Compaq Visual Fortran 9.0
DISLIN is a high-level scientific data plotting library

---
633) HandyHTML Studio 3.0.7
High-end XML/ HTML/ CSS/ Java Script/ ASP/ PHP/ PERL/ JAVA/ C++ editor.

---
634)
GUIPDFTK 0.4
---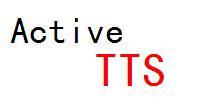 635) Active TTS Component 4.0.2010.401
convert text to mp3, wav, wma, ogg on the fly with SAPI4/5 voices in your app.

---
636) LIS 1.0
This is a utility for LISP programers. Formats your code finds bracket errors.

---
637) SDE for JBuilder (CE) for Windows 1.1 Community Ed
SDE for JBuilder is a full-featured UML CASE tool seamlessly integrated with JBuilder.

---
638) CheckPRC 2.0
Identify the Palm OS API version needed by an application

---
639) Enterprise Java Application Server 2.1
EJAS is a framework for developing and executing Distributed Applications.

---
640) Magi Toolkit for Java 2.0.1
The Magi Toolkit provides components and utility classes for Java developers

---
641) EMS SQL Manager 2005 for PostgreSQL 3.8
Powerful graphical tool for PostgreSQL DB Server administration and development.

---
642) FIBExTrees lib 5.1
FIBExTreeView/List/ComboBox components for work with Interbase/Firebird/Yaffil

---
643) Apex SQL Log 2005.03
Apex SQL Log is a powerful SQL database auditing and recovery tool

---
644) IDAutomation RFID Component Encoder 1.0
RFID encoder for the .NET Framework and an RFID enabled printer.

---
645) SQLyog MySQL GUI 6.56
SQLyog is a tool that allows you manage MySQL database.

---

646) AudioLab VCL 4.5
Delphi/C++ Builder VCL components for fast audio capture and processing.

---
647) R9 MPEG2 SDK Multiplexer Library 0.85
MPEG2 Multiplexer SDK Library for developers, supports MPEG1,VCD,MPEG2,SVCD,DVD.

---
648) SDE for IBM WebSphere (PE) for Windows 3.2 Professional Edition
IBM WebSphere UML plugin: UML diagrams, use case modeling, textual analysis...

---
649) WebGrid - free charts 1
A easy-to-use charting solution for unique and data presentation.

---
650) Xceed Streaming Compression 1.1
Compress or decompress memory, streaming data, GZip & BZip2 files

---


Browse Pages: [1] [2] [3] [4] [5] [6] [7] [8] [9] [10] [11] [12] 13 [14] [15] [16] [17] [18] [19] [20] [21] [22] [23] [24] [25] [26] [27] [28] [29] [30] [31] [32] [33] [34] [35] [36] [37] [38] [39] [40] [41] [42] [43] [44] [45] [46] [47] [48] [49] [50] [51] [52] [53] [54] [55] [56] [57] [58] [59] [60] [61] [62] [63] [64] [65] [66] [67] [68] [69] [70] [71] [72] [73] [74] [75] [76] [77] [78] [79] [80] [81] [82] [83] [84] [85] [86] [87] [88] [89] [90] [91] [92] [93] [94] [95] [96] [97] [98] [99] [100] [101] [102] [103] [104] [105] [106] [107] [108] [109] [110] [111] [112] [113] [114] [115] [116] [117] [118] [119] [120] [121] [122] [123] [124] [125] [126] [127] [128] [129] [130] [131]